Traditional Norwegian knitwear since 1963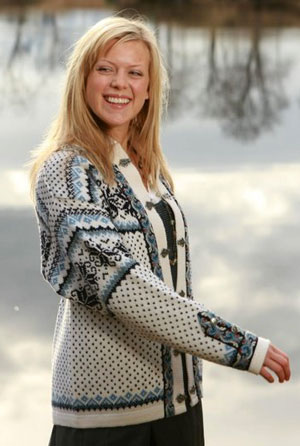 Nordstrikk Sales AS is situated outside the town Aalesund on the picturesque west coast of Norway. The company has been in the ownership of the same family for more than 50 years and has developed and produced traditional knitwear for the Norwegian and international markets. The garments have their origin in the functional tradition which has been developed into its own form of aesthetic expression.

We use the finest raw materials in our cardigans and sweaters. Wool is the true ecological material direct from Nature, genuine and sound, environmentally friendly. Our wool is of the acknowledged "hand-knit" quality; a special characteristic of fine, Norwegian wool. 100% pure wool is a "living" material and its quality is of the utmost importance in order to ensure the individuality of each product.

The unique quality about wool is its ability to repel water and dirt. There are no other textile materials which insulate and breathe better than wool. Wool is progressive, which means that the wool`s ability to breathe progressively improves when needed.

The garments we make are for people with discerning taste and an eye for detail. We are proud of the handicraft and care we place in each individual garment. Fine craftsmanship is combined with the use of machinery to create the distinctive features involved. The different operations are done by people with substantial experience. We conduct strict quality control to ensure that the finished product meets our requirements.

By choosing a garment from Nordstrikk you are secure in the knowledge that you have a product that will provide years of pleasurable use.

Congratulations on investing in the spirit of Norway!

Greetings from all of us at Nordstrikk.